July 21- 2021 (Los Angeles, CA)- DMX PASSED AWAY IN APRIL 2021, MAKING MANY FANS BUY HIS MERCH
Earl Simmons (December 18, 1970 – April 9, 2021), known by his stage name DMX ("Dark Man X"), was an American rapper, songwriter, and actor. In April 2021, DMX was hospitalized due to a heart attack. He never regained consciousness and died of multiple organ failure a week later.
Unified Manufacturing supplied the custom hoodies and tees for his last tour. Although they sold alright, the demand for these hoodies and shirts quadrupled when he passed away and we had to press hundreds more of them.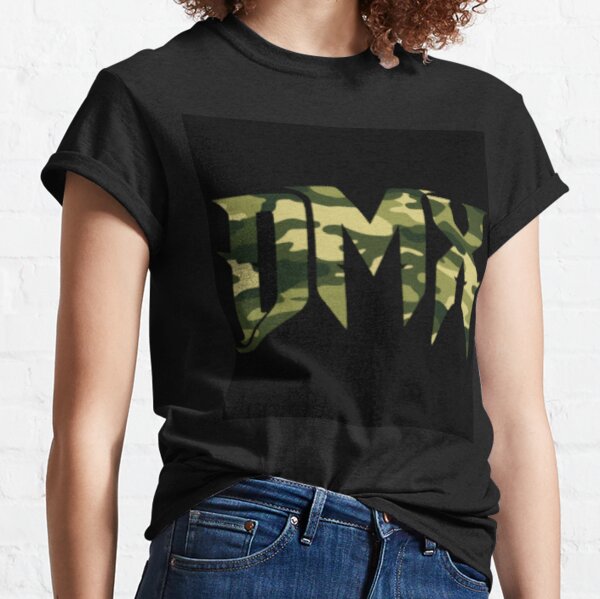 This just proves how important merch is for artists. Having something physical like an album on CD or vinyl or merch to offer your fans gives them something tangible that they can remember you by.
Billboard made a star-studded tribute to DMX at the 2021 BET Awards. Curated by close friend and producer Swizz Beatz, the tribute celebrated the life and music of DMX from his early beginnings with iconic hip hop label, Ruff Ryders to his recently released posthumous album, Exodus. Artists such as Busta Rhymes, Method Man, Swizz Beatz and Griselda performed some of the rapper's most iconic hits including "What's My Name?," "X Gon' Give It to Ya" and "Ruff Ryders' Anthem."
If you're a DMX fan, you can order his shirts and hoodies at the DMX Store!
ABOUT DMX:
DMX is a well-known veteran in the world of rap. X began his career in the '90s with his debut studio album, It's Dark and Hell Is Hot, released in 1998. Throughout his epic musical career, he released seven studio albums, his most recent, Undisputed, in 2012. Album's Flesh of My Flesh, Blood of My Blood, (1998) and …And Then There Was X (1999) continue to be two of his most iconic, both peaking No. 1 on the US Billboard 200 and certifying platinum numerous times.
X was featured in several 2000 cult-classics from, "Romeo Must Die" alongside singer Aaliyah and martial artist Jet Li. As well as franchise "Cradle 2 the Grave" alongside actress Gabrielle Union. Other notable films in which he shined are, "Belly," "Exit Wounds," and his most recent appearance in Chris Rock's "Top Five" in 2014.
ABOUT UNIFIED MANUFACTURING:
Unified Manufacturing is an independent CD & DVD manufacturer based in both sides of the US which offers affordable CD & DVD duplication, CD & DVD replication, custom CD & DVD packaging for musicians, filmmakers, photographers and companies. The company prides in its seamless CD manufacturing service but it is also known for making unique custom CD & DVD packaging. Clients range from indie artists to major label artists such as Stevie Wonder, Sheryl Crow, and Ringo Starr. Unified Manufacturing has offices and plants located in Los Angeles, Las Vegas, North Carolina, Indiana, and New York.